The people, places and ideas that tell the story of your brand.
These images will showcase the unique qualities of your brand, and differentiate you from your competitors. They help your customers or clients understand and connect with your values and personality, giving them a memorable story to identify you by.
Typically Brand Photography might include products in lifestyle settings, images of your location or people at work, headshots and team portraits, customers using your product or service, relevant locations that set the tone for your brand or abstract conceptual images.
WHY ALL BRANDS NEED BRAND PHOTOGRAPHY
Brand Photography is one of the hardest working and most powerful tools in your marketing kit, because you can apply it in so many ways. You'll use these images on your website, social media, email marketing, blog posts, promotions, advertising, PR and more.
Repetition of the same images across many media is very powerful, as it connects and cements your brand in customers' minds in a way that stock imagery can't. When you find yourself reaching for stock images, consider how much more compelling your message could be with your own Brand Photography.
"I cannot recommend her enough to anyone wanting to bring their business to life."

Rebecca Floyd, RFY
I'll work closely with you from the start as I develop a creative concept for your shoot. I can work with an established brand style, or help you develop one that will move your brand forward.
Careful planning ensures a clear picture of exactly what result you want to achieve, so that everything runs like clockwork on the shoot and ultimately you get the images you need.
I personally manage the whole process from conception to delivery, meaning I have a full understanding of your brand objectives and can deliver your images at their absolute best.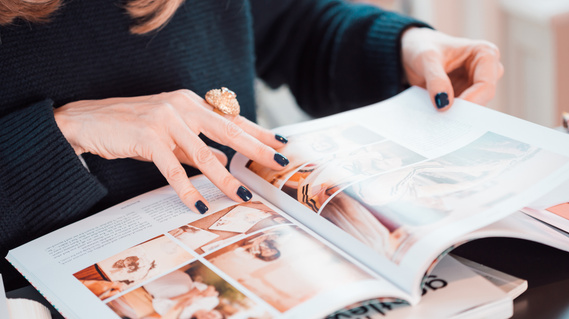 NEED PRODUCT PHOTOGRAPHY?

Click here to find out about my pin-sharp, studio-lit product photography.
Every image I produce is retouched and enhanced at pixel level.