SOLUTION INSPIRED
Conceptual brand photography for Surrey based web design company.
Inspired by the brand I constructed various images to represent the many aspects of the business offering and at the centre of it all, this massive concept flat lay. Now in pride of place on the opening page of the website, the idea for this image was inspired by the company's primary mission; to get small businesses online.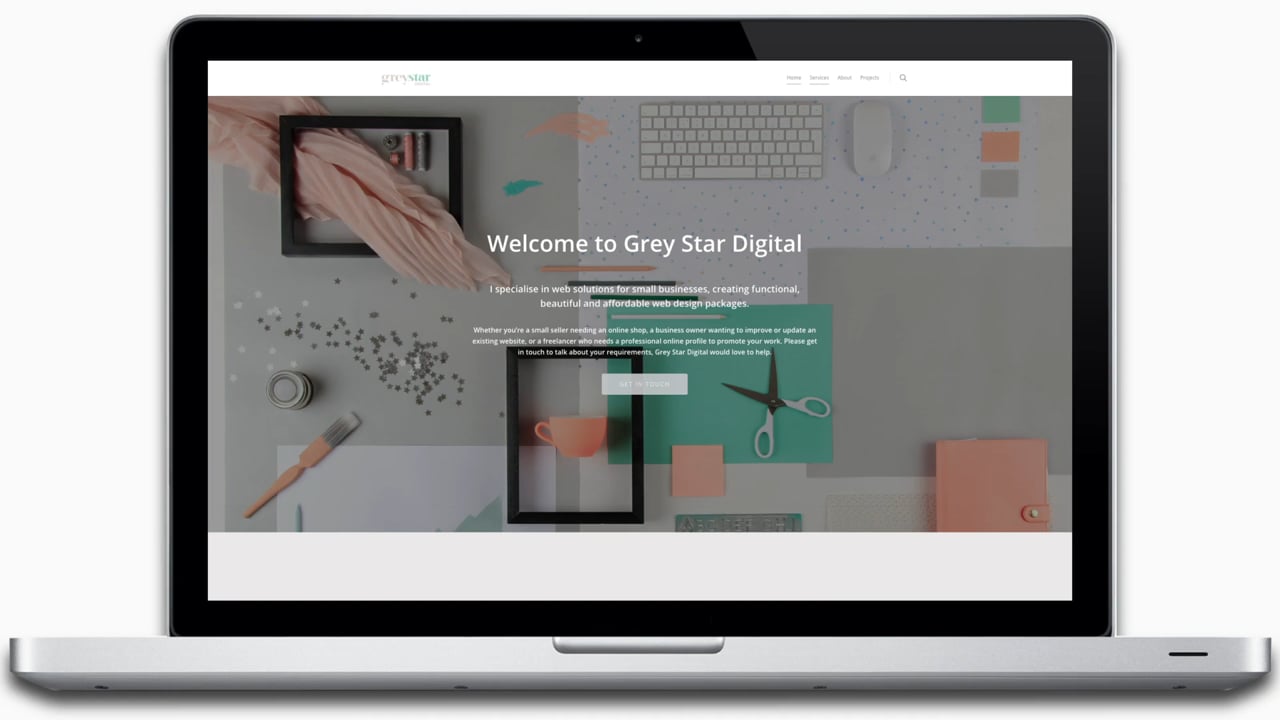 Deconstructed in its most literal form, what Grey Star Digital does is bring something from the real world into the online world; this fact was intrinsic in the development of the idea.
Meticulously constructed to highlight the specific USPs and offering with specific appeal to Sams target market in the fashion and interiors sector; the image communicates this concept by depicting a webpage layout made up of physical elements, serving to highlight the real / online world crossover.
The gallery of images will be used for publicity, marketing materials, social media, online profiles and blog posts; creating a consistent feel across all the businesses communications.
"My business started and I was busy from the start. After leaving employment I was just happy to be earning so quickly, happy to be busy and thrilled that my network was growing. I knew as I was offering web solutions that I wanted my own website to give a clear message of what my services were.
At that time I guess I didn't think that much about my values or branding... although I knew I was motivated to work for small businesses, helping start ups and freelancers get online while giving people the freedom and training to manage their own websites. Considering what imagery would portray this and what I could use for marketing was easy surely I thought? Just a load of desk images with a nod toward web design? Now as much as this has done the job for the last year this has never really portrayed my values, unique selling point or my target market.
Now a year in, I am so glad I am taking the time to think about where I want my business to go and how I can take things to the next level and helping me do this is the marvellous Suzannah Ginders who offers branding photography for businesses. She is an online marketing mastermind and has made me take a step back and focus on my brand.
After numerous brain storming sessions I am so happy to say that we have planned a brand photography shoot in the next few weeks which will be incorporated into the new website, I can't explain how excited we both are!"
Sam Schirrmacher founder of Grey Star Digital
Need product or brand photography?
Contact
me for rates and to discuss your particular requirements.